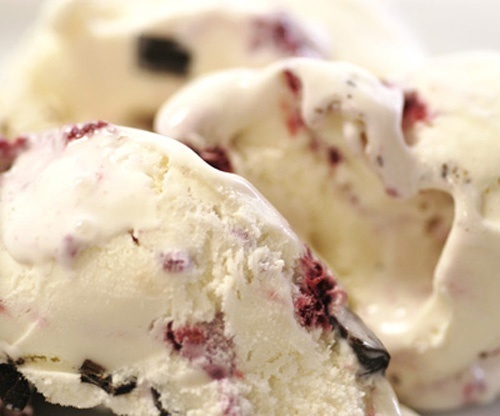 I'm not sure that I ever need an excuse to enjoy ice cream, but here's one. July is
Ice Cream Month
... yay!
As part of the Knitter's Holiday swap (what a perfect holiday to celebrate), I just received this great ice cream themed package.
It came from a swapper in Vermont, so it was filled with all sorts of wonderful Vermont goodies -- Ben & Jerry's scoop, gift certificate, and Chocolate Chip Cookie Dough pencil, along with Vermont maple syrup and a bumper sticker from Gardener's Supply.
The yarn is gorgeous -- a green-tea colored skein of merino and some chocolate-colored alpaca. She also sent a wonderful little container to hold stitch markers (and some cute ones were included inside), napkins (in case of dribbles), and chocolate sauce.
Unlike most knitting swaps, Bob thought this one was a pretty good idea. :)